Mitsui Aika...
MORNING MUSUME 8th generation member..
the ONE AND ONLY 8th generation member after the date of 15 dec...
finally... after 4 years...
GONNA RELEASE HER 1ST PHOTOBOOK!!!!
Aika left me a deep impression after i watch them live duing my trip to japan this sept...
maybe she's still new... she seems to give more interaction back to the fans compared with the rest...
no matter wat color you r wearing.. she would wave to u.. =D
i rmb i was at the concert..holding kamei's uchiwa..
my sit was at the far right... 5th row..so still very near to the stage
during the song "tomo" she and a few girls come to the right corner of the stage
i was jumping like mad n doing this -lml hand sign to them..
she saw it n she did it back...
HIGH-NESS X 100000000000 CAN!!!!!
now u noe y i bought the appare kaiten zushi's single...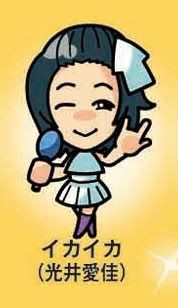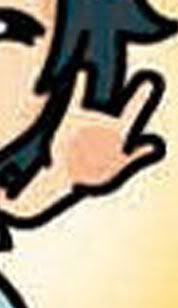 ITS FOR THE GOD DAMN HANDSIGN MAN!!!!
*no...im joking.. *
anyway.. i find her look so much better when her bangs are down...
but she seems to be in that "show ur forehead" hairstyle in almost 99.5% of her photos..
wtf the hairdresser doing... -_-
r them trying to give her a "young and fresh" look?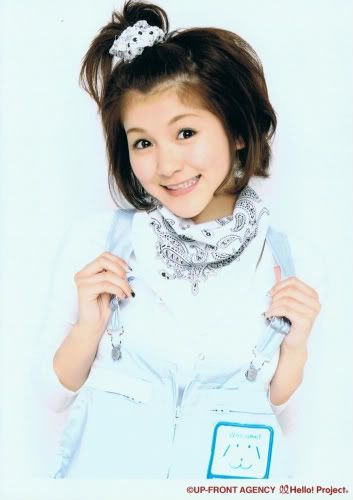 i think it failed... =x
and this is wat i mean...
i think during e single "shoganai yume oibito" was her 1st time changing her hairstyle..
looks awesome.. =D
n this is pure win too...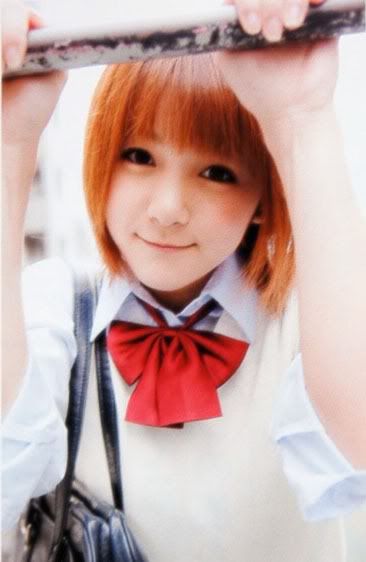 maybe she can start keeping her long hair..since the 9th gen is coming... n she no longer would be the youngest member of the group...
hope her 1st photobook sells well.. =3=
i rmb she said its her dream to have her own photobook... so..
congratulation... =3=
sry i wun be buying coz eri had already took all my money from me..
anyway..GANBARE AIKA!!!
i can see u being the leader of MORNING MUSUME in future...
*by the time i dun think i will still be supporting mm..since all the 5th n 6th gen r gone... but who noes... maybe i will like the 9th gen?..or the 10th gen... xD*
---evil---