On this episode of Mujack... exposed "devil michishige" is a fake!!!
i can kinda get wat they saying... but with some help from the forum... this is wat happened...
-------------------------
most of the talk shows she went... portrays a very narcissistic image of herself...
giving really hurtful and rude comment on others... and keep saying how cute... how popular she is..
*i myself...as a fan of sayumi...enjoy watching these shows...*
thats y haters of sayumi keep increasing...-_-
*damn u haters...*
but in fact she was only trying to make the show interesting... and kamei did said on her dvd.. that sayumi actually worried about wat she said... she's worried about the people she hurt... and every hurtful comment..was plan before hand... n start saying sayumi was actually a very nice girl ..etc...
KAMEI'S COMMENT NOT STRONG ENOUGH?
WE GOT THE WHOLE MUSUME TO PROVE IT..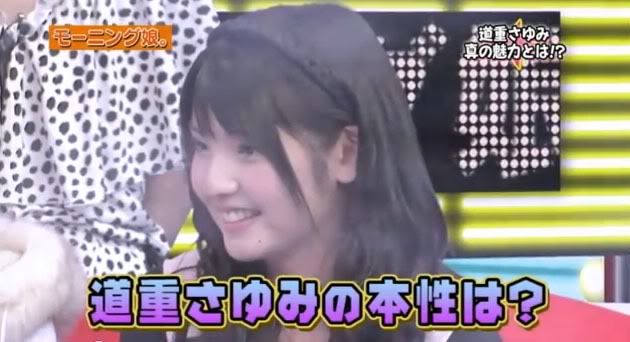 "WATS'S MICHISHIGE'S TRUE CHARACTER???"
1st reina start saying how sayumi can lead during concert mc.. and how she "saved" the rest by keeping the conversation flowing...
then gaki-san mention that all the hurtful comment she made was planned and is not wat she really thinks... and say she keep giving mean comment if just to make a show entertaining.. *actually.. i oso find her mean comment interesting..xD*
and ai-chan say...even her mums like sayumi...=D
yes!! dumpppling likes sayumi too! *cough*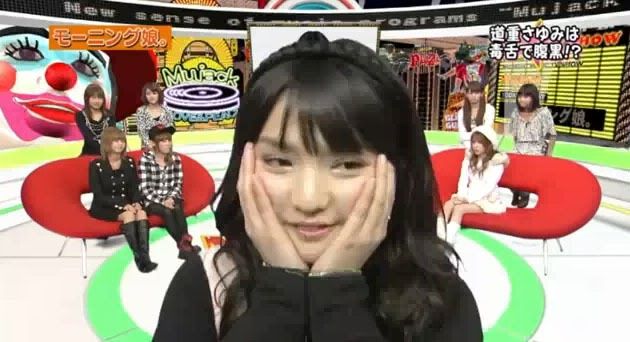 and sayumi embarrassed.. xD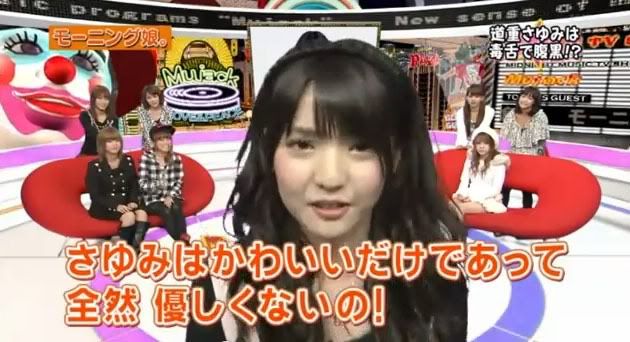 "sayumi is cute... but not a nice girl at all!" xD
sayumi keep interrupting but the rest just ignore and carry on saying how nice she is..
and then say "it will be hard for me to go other talk show from now on..."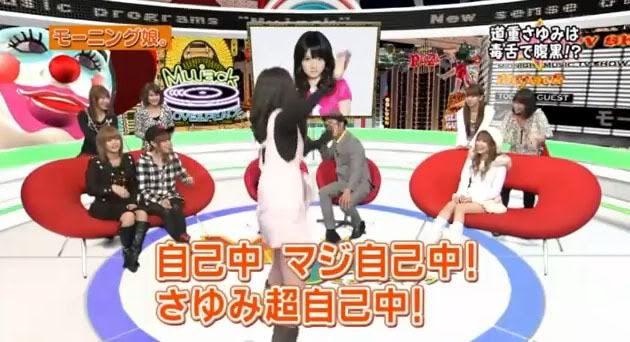 until a point sayu keeps jumping and say "I'm really selfish! IM SUPER SELFISH!!" (lol)
ofcoz...kena ignored. xD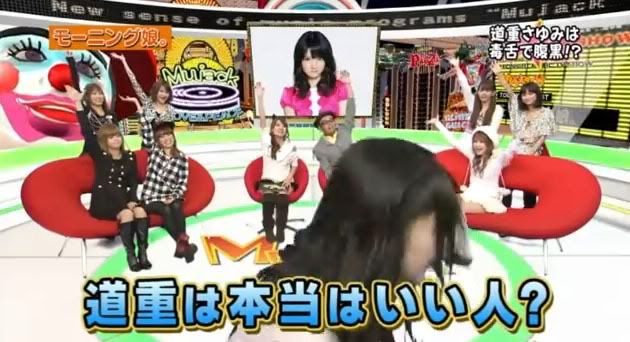 and in e end they did a voting..."IS MICHISHIGE ACTUALLY A NICE GIRL?"
and all the rest raise up their hands...xD
*mee too thinks that shige-san is nice!~*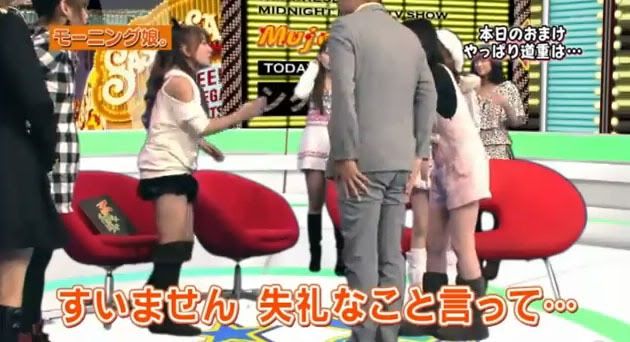 and after the show she apologize to takahashi(akb48) for giving rude comment about her just now... i think she tot the recording ended since everyone stood up... but the camera was still rolling... and therefore.. THIS BECAME ANOTHER PROVE!! HAHA!! >.<
nice catch..
ME TOO APPROVED - SAYUMI IS NICE!!!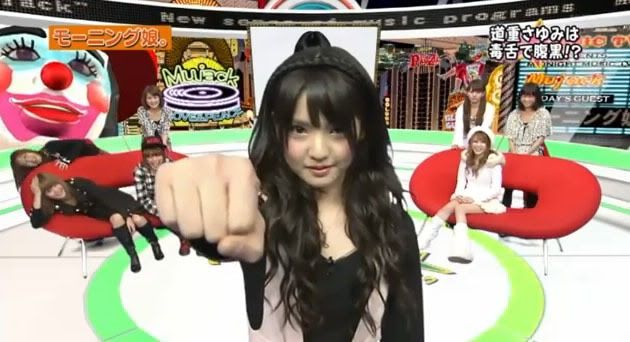 wat can i say?.. if sumone is really evil...no one will defend her.. and for the group morning musume... they have done so many shows that they can almost talk about anything.. so if sayu is really the type that will give hurtful and rude comment..im sure the rest will "expose" it out during talk show.. but now everyone is defending her... so she must be a really nice girl! =D
* i oso like e evil sayu....but then..i think its better not for her to go those stupid talk shows... i dunwan her to make ppl think she a bitch...>.< *
i really hope all the haters watch this episode... stop hating the fake sayu u idiots.. and stop giving stupid comment on her blog... >.<
sayumi is working really hard..so pls give her ur support...
and support morning musume too..
pls watch with love.