Kamei Eri graduation memorial DVD...
well.. i brought e dvd.. but still haven open it..
no point opening..since im waiting for a subbed version...
n finally..
e subbed version is out..
after preparing all e tissue.. i finally have e courage to watch it.. T.T
------------------
whole video is interview of how she feel n wat so ever...
n oso member's msg for her..
ofcoz...
eri-sayu
is like always e saddest..
i dunno y..
its funny..but they can suddenly start to cry..
then suddenly a funny topic turns damn sad..
T.T
anyway...
here is a reina's comment...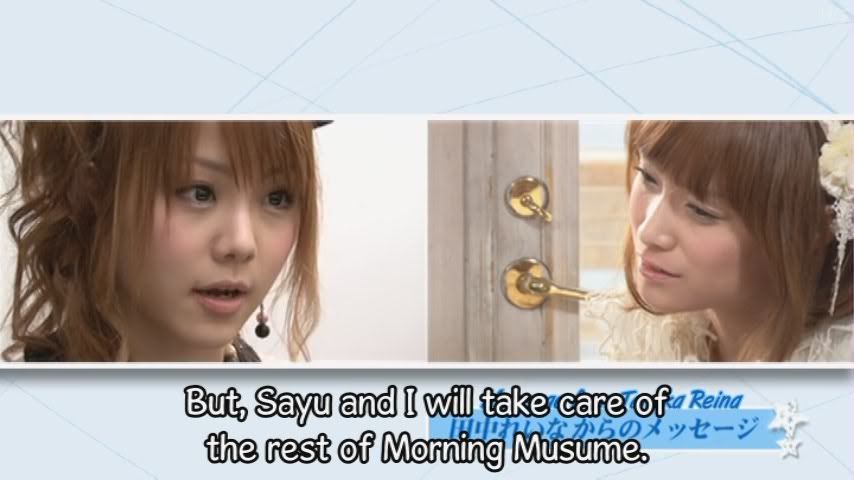 ofcoz... e 6th gen is e strongest...
kamei might not be around anymore
but e legend lives on...
rookies saigou....
n now...
e lovers...
T.T
1st is sayu's msg to kamei... n then kamei's comment about her..
she mention about her during tv shows...
the evil bunny...while after tv show..she will worried about wat she said was ok..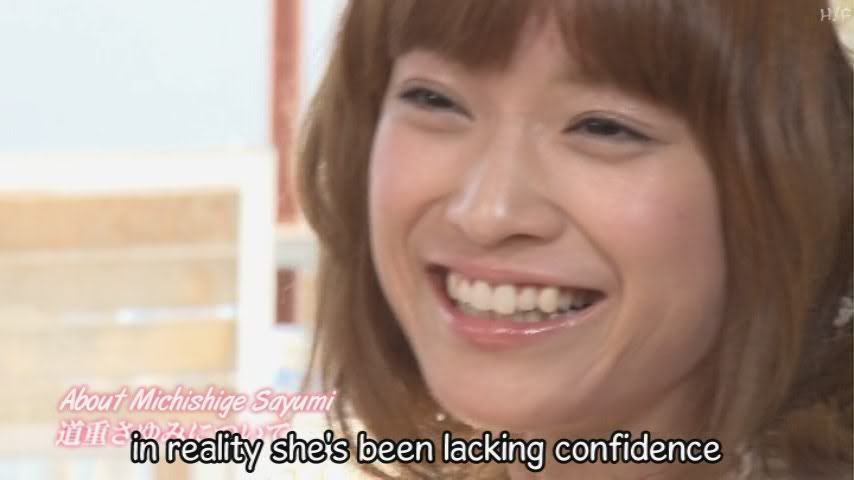 ofcoz e fans know...but its e hater outside...pls give more love to sayumi coz she is working
hard to make e show u r watching interesting...
so stop hating her u idiots... -_-
.......
after tat is e msg from sayu... she mention about her had never lied to eri before..
n this is her 1st time lying to her so can she record this video..
she lied to her that she is going to record comment for e 9th gen...
but in fact its for her graduation dvd,,,
xD
sweet-nesss overload..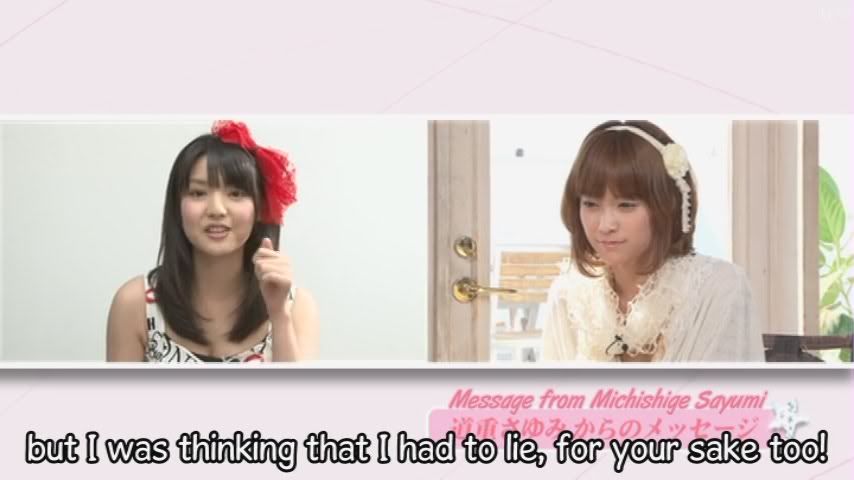 n after giving a LONG LONG comment...
just about her going to end it...
she say...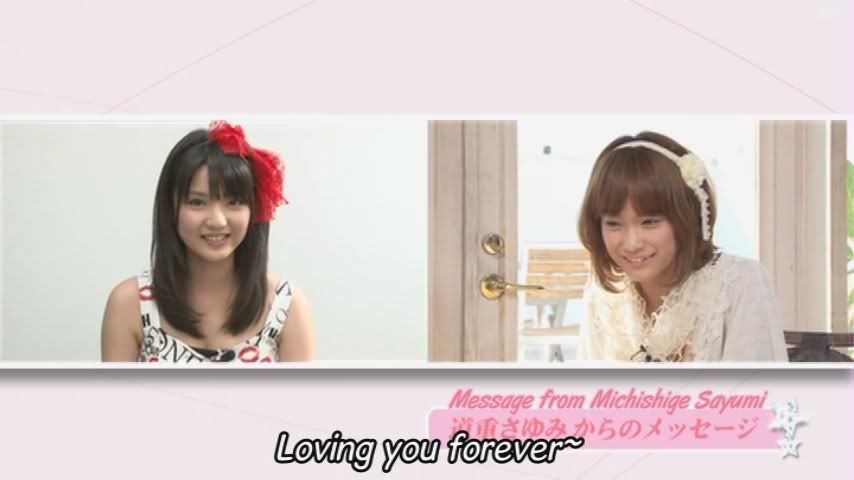 n then..
SHE CARRY ON!!!!!
kamei falls n say...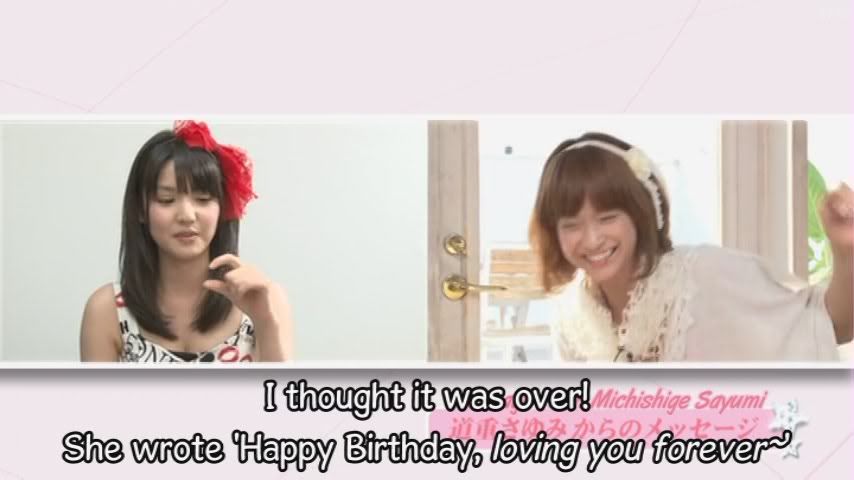 but it just seems like sayu doesnt wan to end e comment..
i think she can go FOREVER..theres just too much to talk between this 2 gals.. xD
N THEN GUESS WAT
SAYU SUDDENLY APPEAR!!!!!
ERI ---> SHOCK
ME----> SHOCK
(*A*)!!!!
u will noe wat happen next..
T.T X 10000000000000000000000000000000000
CRY OUT LOUD MAN!!!! XD
n still e aho kamei lives in her....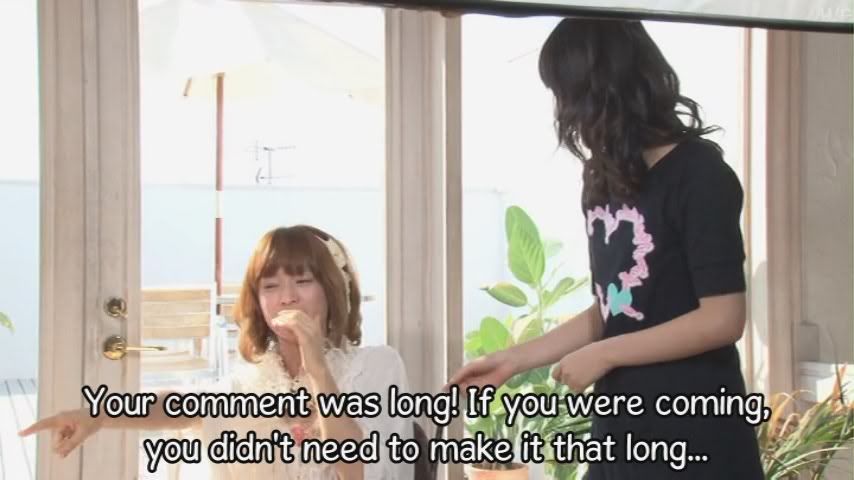 xD
n after tat..
its like a special mc...where sayu sit with kamei for a special talk show.. xD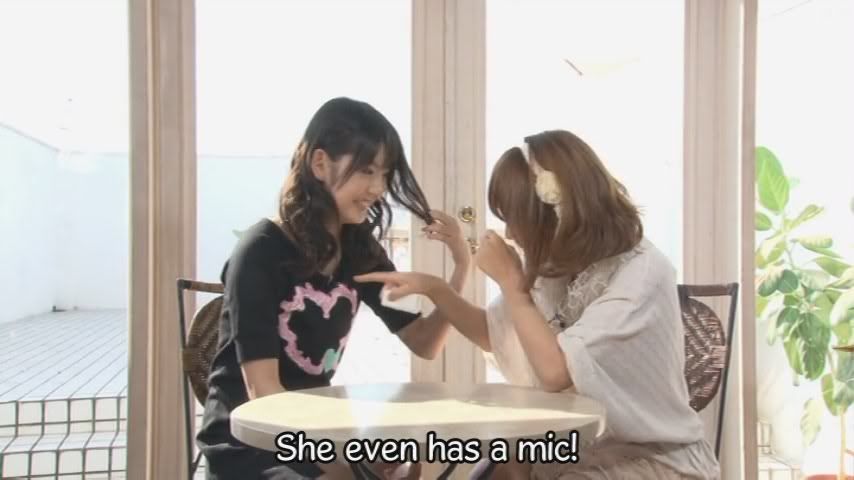 cuteness.....
then sayu start talking about how she's dying to see kamei n stuff like tat
n finally..kamei giving her msg to sayu..
but in e end cant talk much cos sayu is sitting right beside her..
xD
---------------
T.T
sayueri pair is in fact unbeatable..
n i gt a strong feeling tat i will go to hell if i dun upload the video...
=x
pls watch with love.