finally some longer video on the 5 finalists..
die.... i gt no love for 9th gen... or maybe... they haven "transform" into idols yet...
im trying to believe in tsunku... maybe 1 or 2 years later..the girls will fit perfectly into the group...
just like how aika did...
erm... she DID rite?....
anyway...
9th gen...5 x finalists...
my comment of this 5 girls...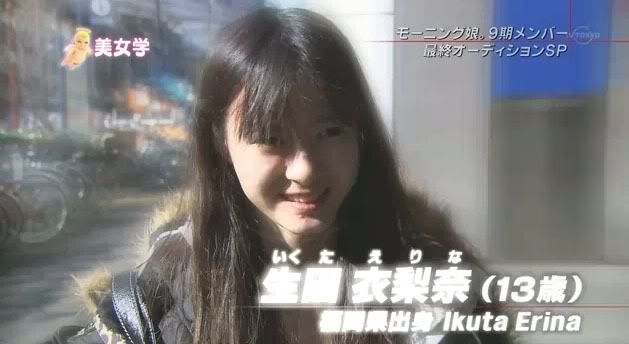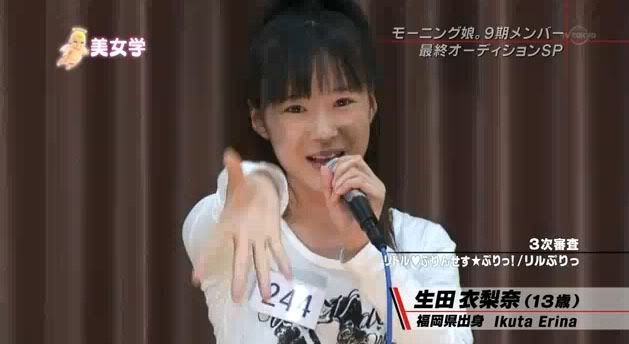 beside e fact that she have a "eri" in her name..
her voice very unstable... no where near my eririn's vocal
but ok la...slowly train.. still gt hope..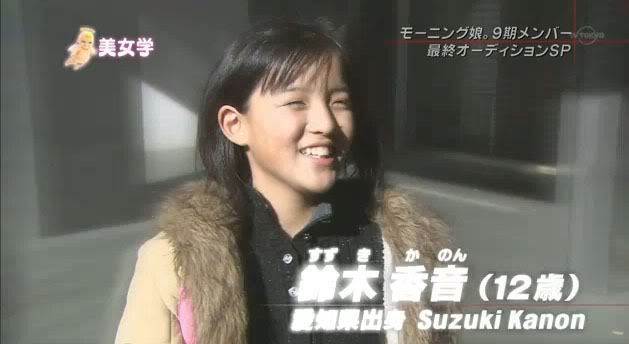 WHY DOES SHE HAVE A MOLE ON HER LEFT CHEEK!!
DAMN IT!! THE ONLY GIRL ALLOWED TO HAVE BIG MOLE ON E FACE IS SAYUMI!!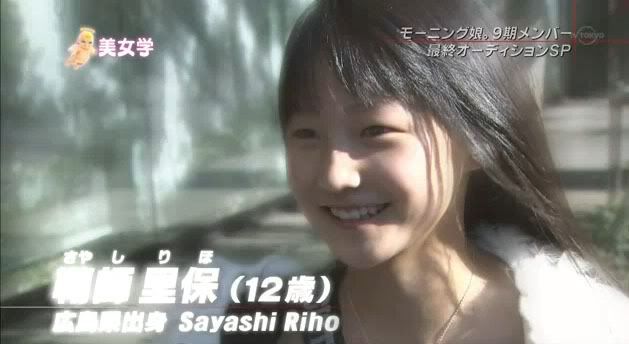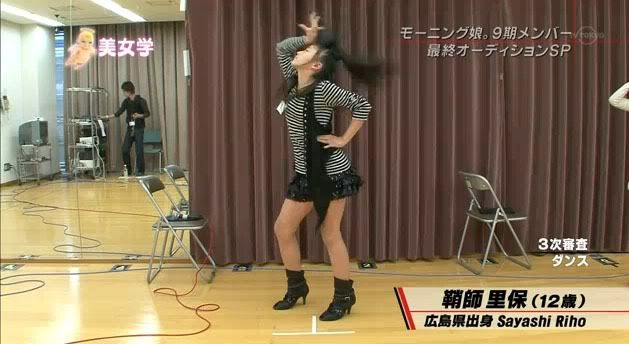 KICK ASS DANCE MOVE... OUTSTANDING VOCAL...
AND SHES ONLY 12!!
like more zai then aika...
so kick ass no wonder she's like very confident of herself...
feels like.. "come on...im better then e other bitches here...LOOK AT MY MOVE~"
and if she join mm...
she will turn.. "come on... im better then all this obasan here..LOOK AT MY MOVE~"
then it will be left for e leader to show her fist...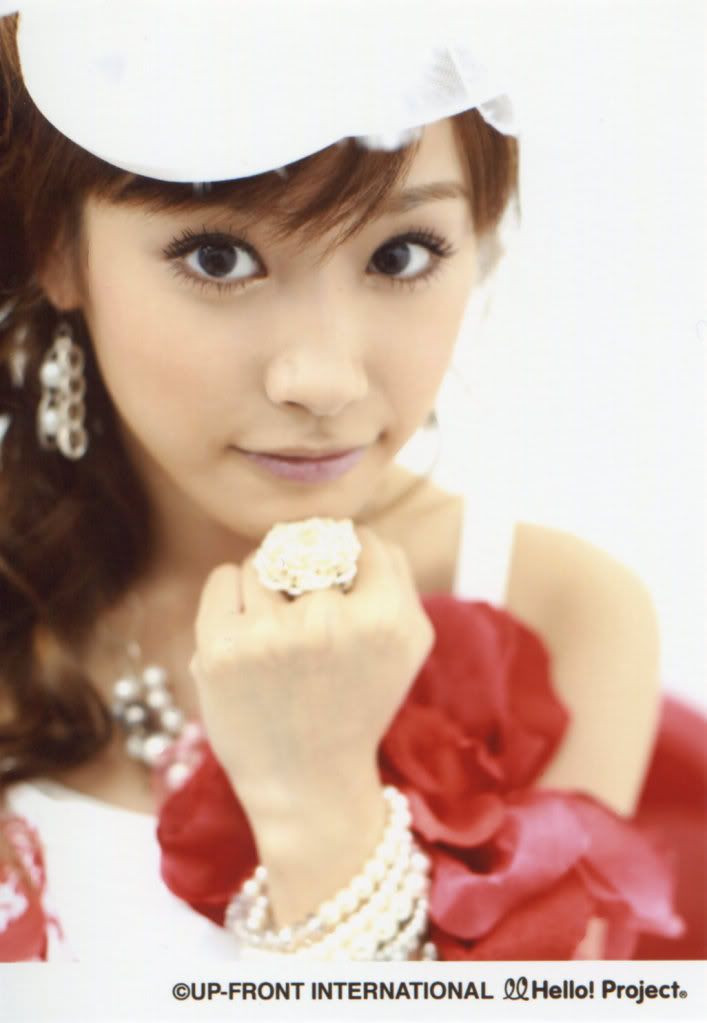 "come riho-chan~ come~ ♥ "
anyway..i would wan her in e team... =)
but she kinda remind me of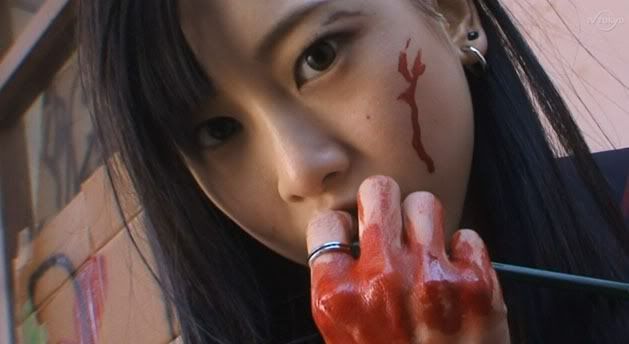 some one i watched from majisuka gakuen...
that crazy bloody zabor...=x
who noes this girl inside oso have this personality then mm siao liao...
sayumi will be the 1st one she kill....
*run too slow*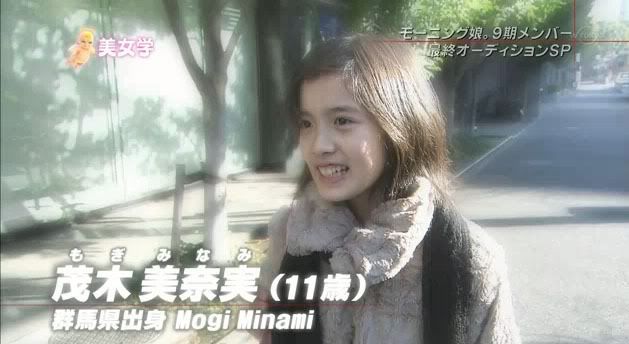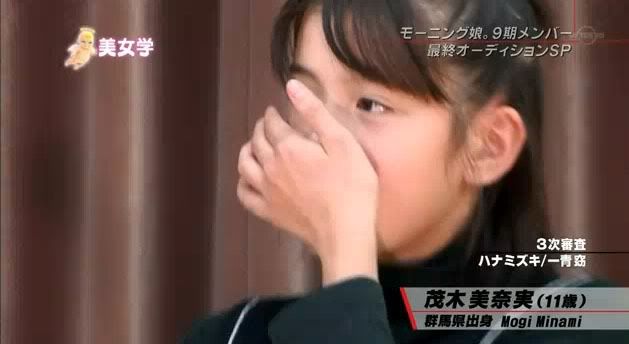 mogi mogi~ you cry too much...
reina will say :"IF U CANNOT TAKE IT..THEN LEAVE THE GROUP NYA!!!"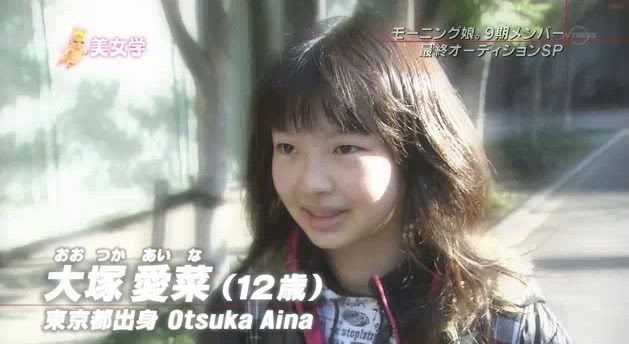 otsuka ai e 2nd.... otsuka ai NA.
she gt like a damn emo look....
---------------------------------------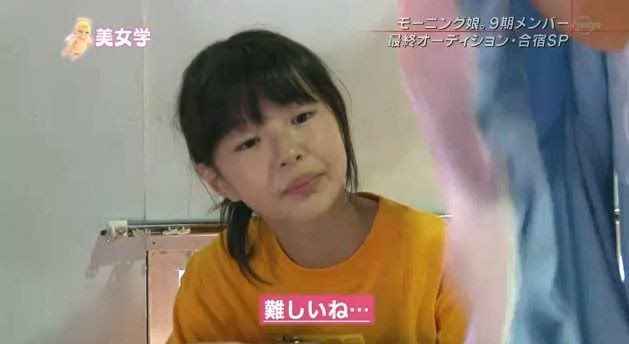 COMPLAIN!!?? COMPLAIN SUMMORE!! WHOLE LOT KNOCK IT DOWN!!
KNOCK IT DOWN!!!!
THIS IS NOTHING COMPARED TO 5TH N 6TH GEN'S TRAINING CAMP!!!
YOUNG PPL NOW ADAYS CANNOT TAKE HARD SHIP! HOW TO TAKE OVER MM FROM YOUR SENIORS!!!
WHOLE LOT DOWN 20 1ST!!!!
*ps.. too much army shit gong on...*
----------------
doesnt matter to me who join the team....
i still have my 5th n 6th gen...
n since im not e pedo type... im more interested in how they look like 3, 4 years later...
maybe kinda around e age of 16...e face will settle already....
by e time..then we talk...
no hello morning to show their personality...
hard to gain die-hard fans....
who ever joined e group as e 9th gen...
pls work hard,
because i love morning musume
i wan them to last forever =D
*off to watch rival survival dvd version~ *