just another random youtube video..
this is a clip from MORNING MUSUME, fan club event..
of Niigaki risa, Kamei eri, and Linlin....
*psst..psst... this one this one!! i have the leaflet.. xD*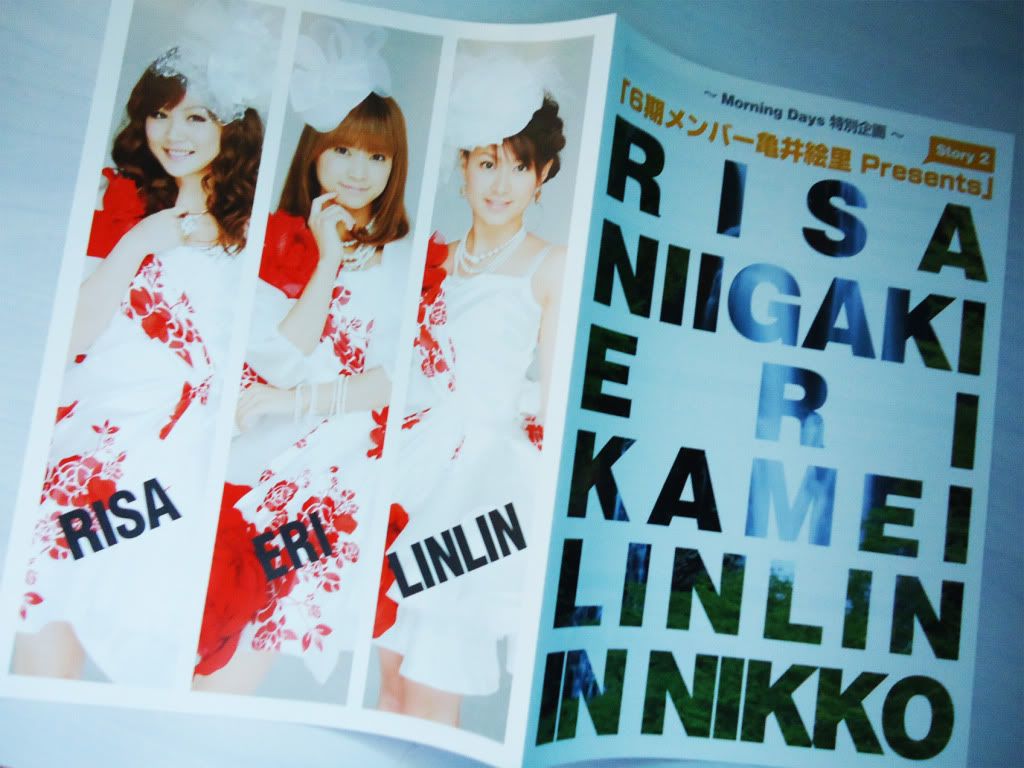 one part was subbed... at the end of the event, there's a hand shake session..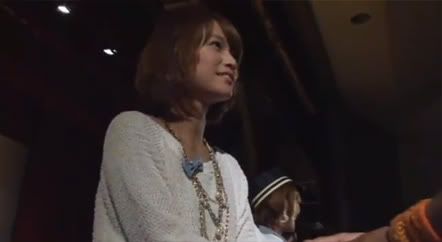 and then eri started to cry... >.<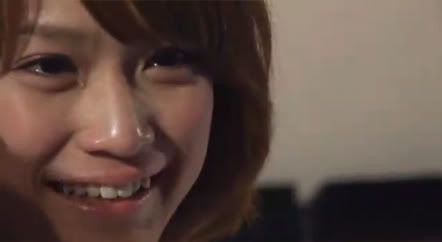 she said a fan told her.. "i will come again~"
T.T
the event was on may this year... so the fans have no idea she is the next to graduate from the group...
i guess only the staff and the girls themselves know at the moment
and they cant say anything about it until it was official announced by their producer Tsunku on "hello project concert- fankora" which was in early august...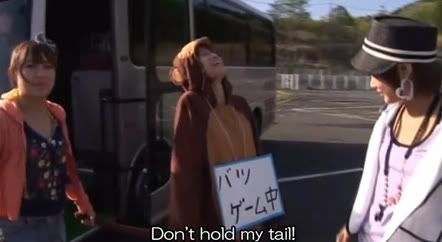 and this is a present from kamei to the fans...
or actually its a punishment..xD
she lost a game earlier..so her punishment is to wear the money outfit!!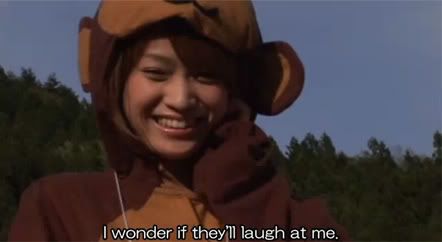 CUTE-NESS X 100000 MAN!!!! =D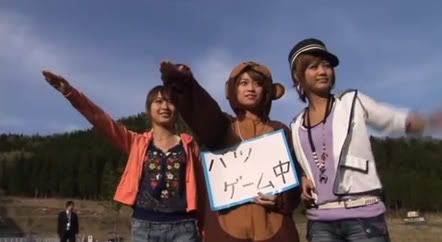 *board saying..."on punishment" xD*

she gets hyper when the fans seems to be very happy with the silly monkey outfit she's in.. xD
and after the fans left... linlin made a comment....
...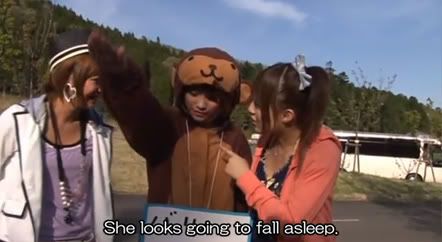 xD
here's the video... pls watch with love.