23.12.2010
i swear i tried to keep myself awake ytd waiting for "11pm"
*SG time 11pm = japan time 12am*
i waited... n waited
...
...
ANYWAY!
23RD OF DEC!
MY FAVORITE MUSUME!!!
KAMEI ERI!!
HAPPY BIRTHDAY!!!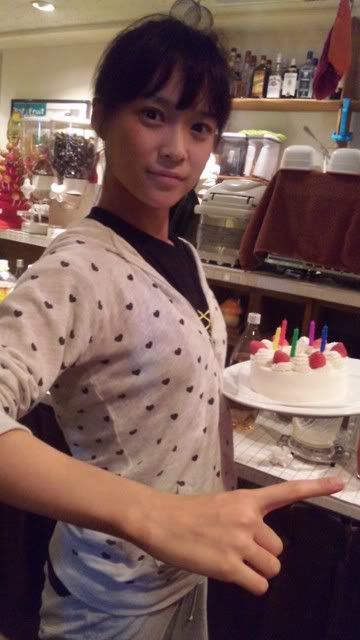 2nd time i wished her happy brithday.. 1st time was in the old blog...
and now here... although she graduated last wednesday..
but still, i rmb-ed her birthday coz its easy...12-23..=x
during the rival survival tour.. her birthday t-shirt was like spamming...
but i bought none.... ''orz
i totally brought no concert t-shirt at all!! because of the damn camo!!!
the camo design!! made me abit scare.. xD
now that the tour is over... i regretted a bit....
should have bought it.... actually i wanted a lot more stuff but i dunhave e $$$$$ already!!
-_-
damn it.
so....she turns 22nd... older then me liao... xD
sayumi give her greeting in her blog too...
http://gree.jp/michishige_sayumi/blog/entry/532146213