Shocking...
ever since koharu's graduation..
it had become a yearly matters for graduation...
someone has to leave every year...
this time its Takahashi Ai...
current leader of Morning musume...
she have been working hard as the leader...
n she did a good job..
she will hand over the leader to Niigaki risa...
i bet this 2 r going to cry until damn jia lat....
*5th gen have very strong bond... >.<*

-------------------------------------
my impression of ai-chan..
after watching her live during my japan trip...
she is a damn amazing performer....
her dance... her vocal... how she react to the fans...
all the small little thing she do during live...
how she handle unexpected situation during live...
is just pure amazing..
9 years of experience on stage...
no one can beat that....
its the aura she gives off.... something cant feel while watcing dvd..
if u find the takahashi ai in the dvd amazing ...
she is 100 x better in real live performance..
as expected from a leader...
--------------------
she will graduate in the autumn tour of Morning musume this year...
that will be around sept...to dec...
but before she graduate...i believe her final mission is to lead the team to ATTACK!
ATTACK ATTACK ATTACK!!
and also to teach the 9th gen how to be a good performer..
not just an idol...
oh yar... sayashi riho... u said u wanna be the leader some day rite?
better learn as much from her as u can.. before time runs out...
i expected a graduation news... but didn't know it will hit me THAT early..
just pure unexpected...
i mean... eri junjun n linlin just graduated weeks ago...
n now a announcement of ai-chan graduating..
its just too fast...
but this is also good for the fans to have time to prepare...
theres still 3 more tours.... beside this H!P winter tour..
comes the mm spring tour... then H!P summer tour...
n then the mm autumn tour which ai will be graduated..
no need to do any last min planning...
*like mine last year..>.<*
anyway..
the announcement said she will still work around music and live...
so i guess we will still see lots of her after she graduates...
maybe join in m-line?
i wonder who will do the background vocal for mm's songs now
coz i see e lyrics...almost all of it are ai..and eri...
with the both of them gone...
the team stilll left with who?
reina?...n gaki-san ?
but still...
just treasure the time when she is still around...

n for e fans of ai-chan... pls leave no regrets.
you guys noe wat to do...
ganbare.
Thank you Ai-chan...
its good to have u as the leader of Morning Musume and Hello!Project.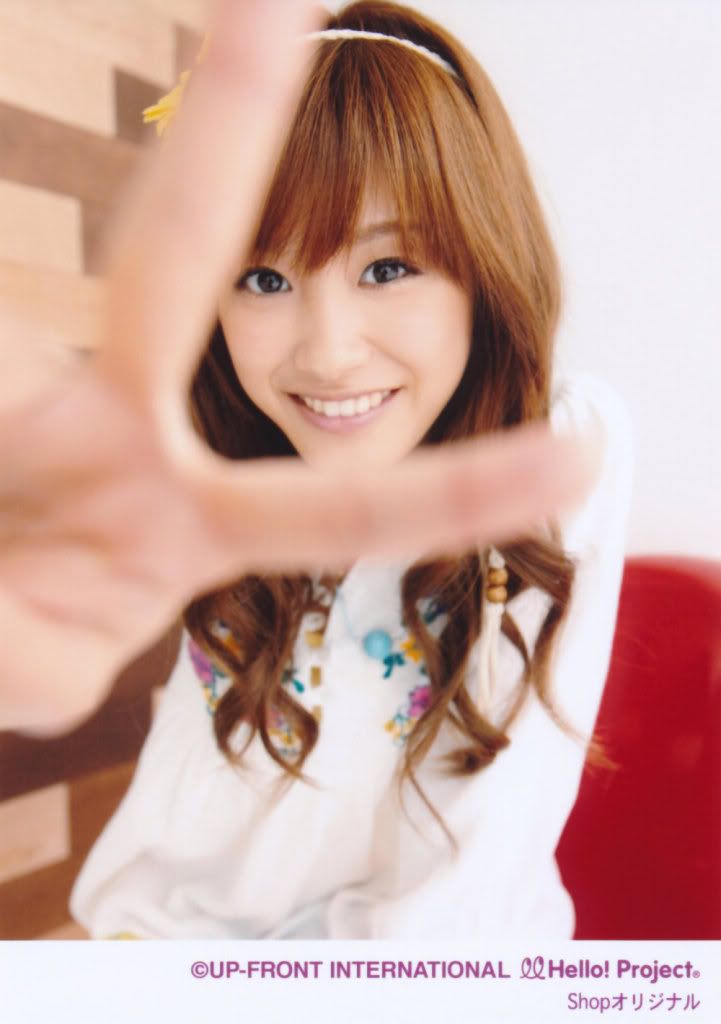 but for now...
LETS START THE ATTACK TOGETHER!!!!
【攻め】