just random discovery....
i always watch my mm dvd in my room...
so it will be playing from my desktop
the quality just feels like those videos i downloaded..
until ytd... im feeling bored so i brought some dvds to watch in the living room...
*both my parents r asleep..so the tv is mine.. xD*
i gt a shock of my life
ITS SO CLEAR!!!!!
SOO DAMN CLEAR!!!
*noob shit*
im like > WHERE'S ALL E PIXEL!!!???
n chiong to watch the nine smile dvd...
*coz basically thats the only dvd i opened... rest r from singles..*
i finally understand why some of my frens prefer to open the dvd and watch on tv rather then keep them sealed and watch the downloaded video on desktop..
so thats my discovery.
fucking lame but hey..i dun watch tv.. =x
i do watch dvd on tv screen when i go to frens house for gathering..
his screen is damn big in full hd...
but it create a bit of pixel because they wanna make it so clear..
its like u use a image...go photoshop.. and spam "sharpen" on it...
but my tv was just a normal one...
the size is just nice... n it play dvd normally...
every thing actually looks awesome...
nature is good. xD
and im SOOOOO going to get the rival survival dvd...
n watch on the tv.. =x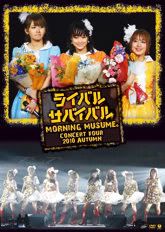 *when will they change the designer? =x*
beside the fact that i hate the cover... i will still buy the dvd..
the cover not nice..why cant they choose a nicer image for them... -_-
i rather they just put the background camo black n just smack the tour logo in the middle.. -_-
at least i would find that cool..
can u at least have some design concept?..-_-
if the tour concept is military... THEN STAY WITH IT!!
u have awesome tour costume.. and product... in the end the dvd packaging is fucked up...
forget the fact that u use cheapo looking plastic covers for all the dvds...
the cover design becomes the next most important thing to attract buyers
and now u screw it up...
where will gt non-mm fans buy?.. >.<
the cover had just underrated the content...
so DAMN much
im just a bit disappointed because the tour have been so awesome...
its really nice like all their merchandise, tour costume had been so nicely designed
the tour is in god damn epic yokohama arena
the girls performance are perfect
n its my fav kamei's graduation tour...
n u now put a image of her crying in the cover...
maybe im being bias because i dun like that outfit..
i rather u put her in the queen outfit man... -_-
put in more effort pls!
maybe there's people who like this cover...
im sure there are SOME people will like it..
BUT.IM.NOT.
the only nicer design among MM's dvds are either the photo book dvd
"which covers are always epic because its MEANT for a photo book..-_-"
example...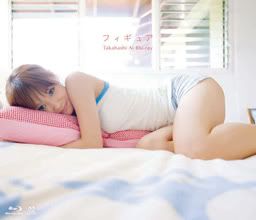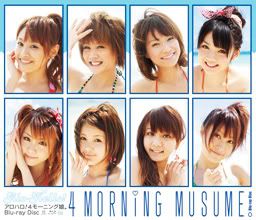 their concert dvd never failed to disappoint me...>.<
i prefer some older dvd design
and i will vote this as the best design tour dvd cover.. =x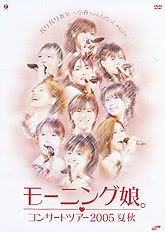 and that's about it... -_-
designer and the marketing... pls work harder...
MM worth a more better design and promotions then this...
----------------------------
anyway ... i cant wait for it..!!!
but im aiming the taiwan version coz of the chinese sub they provide..
but better not screw up the subtitle part like they did for nine smile..
omg..
need to wait until 23rd FEB for the japan ver dvd to release..
meaning.. taiwan version will take even LONGER!!
*0*
checking on taiwan official site doesn't look like a good choice...
that place is like the worst website ever...
=x
they r also releasing the tour photo book... on 16 FEB!!!!????
*pls..no more fucked up cover design..*
*info from hello-online*
MUST GETS!!!!!!