GAME TIME!!! XD
just watched the video... n my favorite part is ofcoz the..
"dun wake up the dog" game.. LOL
*sry for the lousy name...=x*
here's my introduction of the different type of scream of Morning musume.
u can apply it on urself too...
first... let sayumi to show you e kawaii kawaii Girl scream...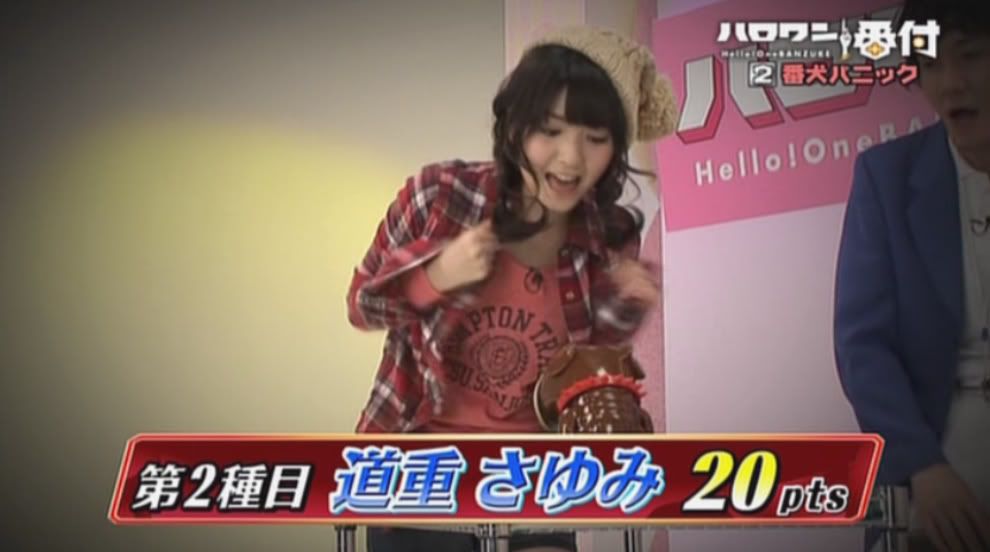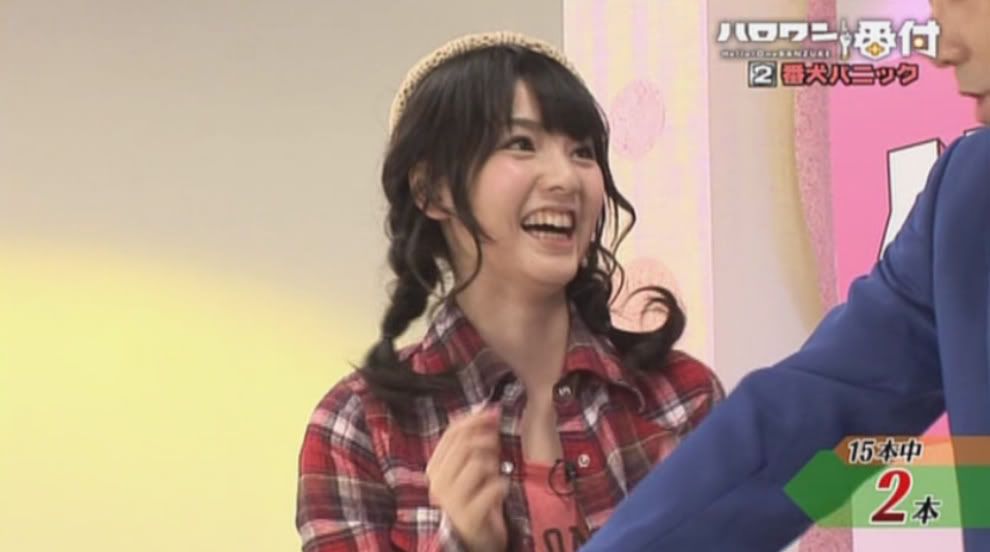 100000 POINT!!!!!
THIS IS HOW IT SHOULD BE DONE MAN!!!!!!!
THATS THE "KYA!!!!"
THATS THE "KYA!!!!!!" *0*
CUTE-NESS X 10000!!!
even her scream feel so "pink"
sayumi indeed.. T.T
PERFECT..
T.T
*cough*
ok...carry on...
next....mitsui aika - baka girl scream... xD
1st... just open mouth n stare...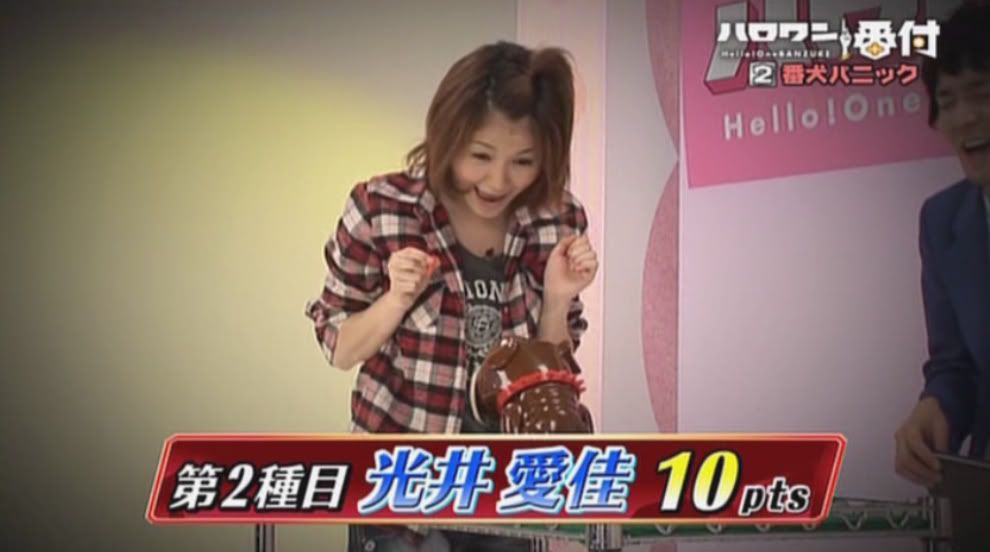 then ask...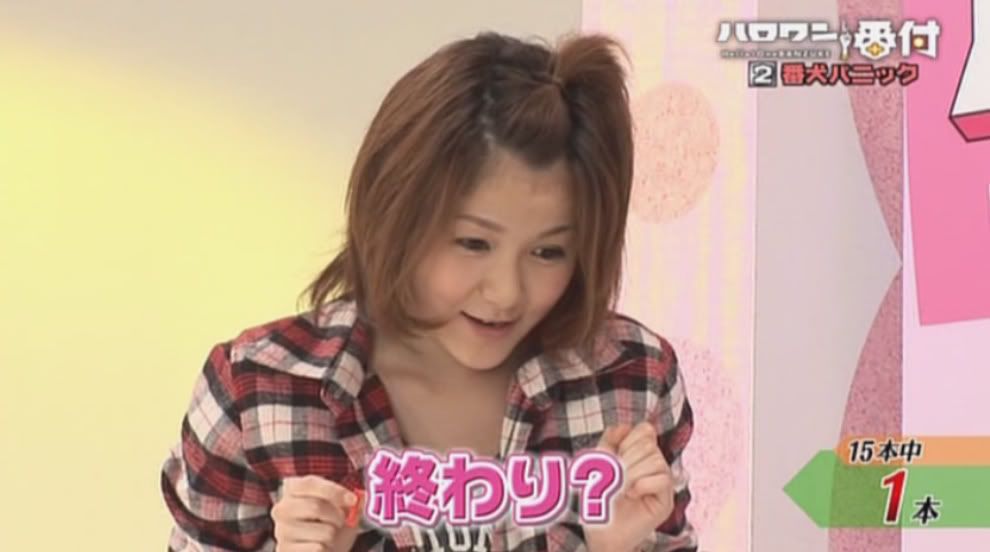 ( ... )
PERFECT!!! GOOD JOB AIKA!!
THATS THE WAY!!!!
U R WELL PREPARED FOR THE 9TH GEN!!
actually sayumi also didn't realize the game end....
but because she is sayumi.. so the baka girl have to give to aika...=x
dun worry aika.. u r still cute! =D
------------------------
Then.. reina... the old man style...
play the game with tremble hands...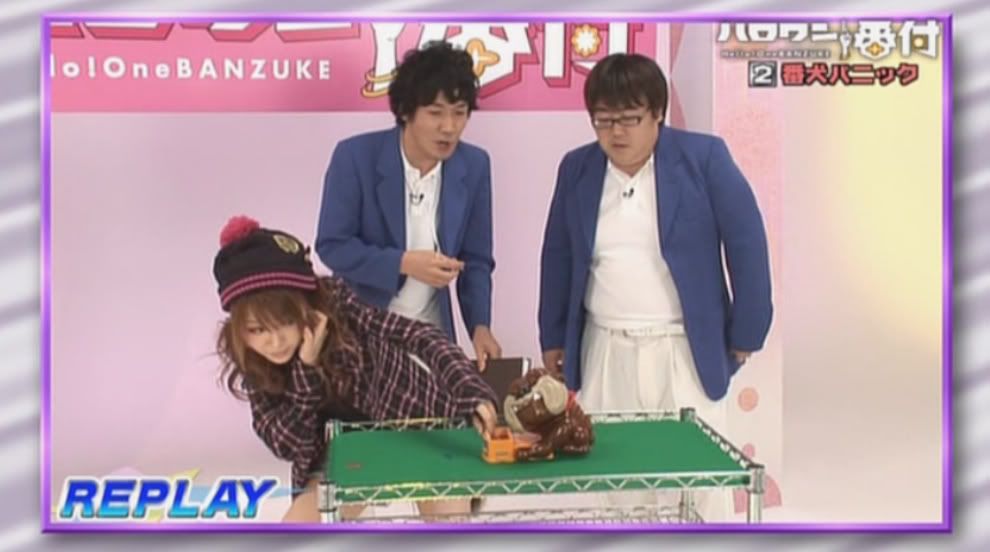 when caught....walk away showing the "old man back"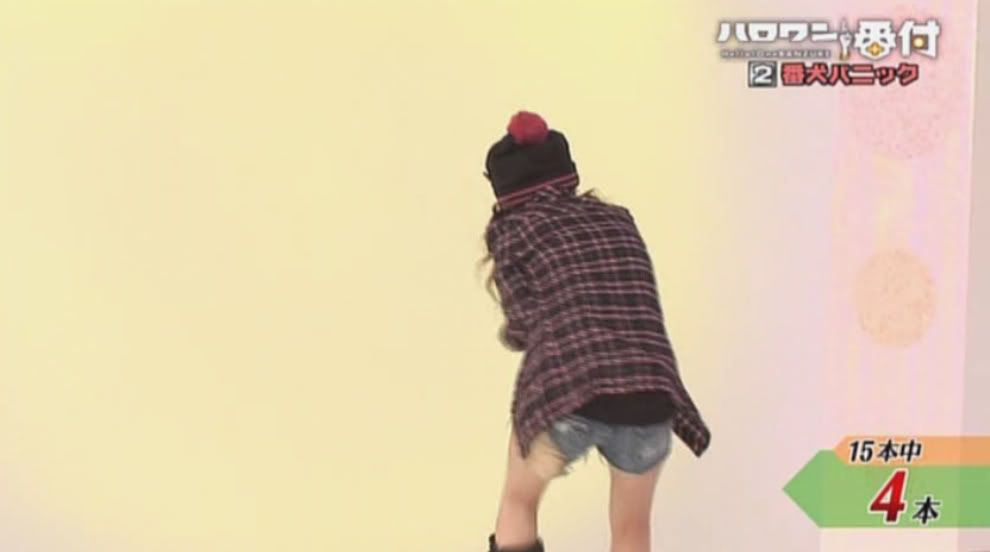 Note: she was voted by the juniors as the "most scariest senior"
the powerful tanaka reina...xD
----------------------------
Gaki-san, Boylish scream...
knee down for extra cool-ness...
and lastly...
Ai-chan... the MANLY scream...
process is quite similar to boylish scream..
but because this is a scream for man..ofcoz there's some extra step...
since its a higher level..
instead of kneeing down immediately..
1st give a DEEP "UGH!!!"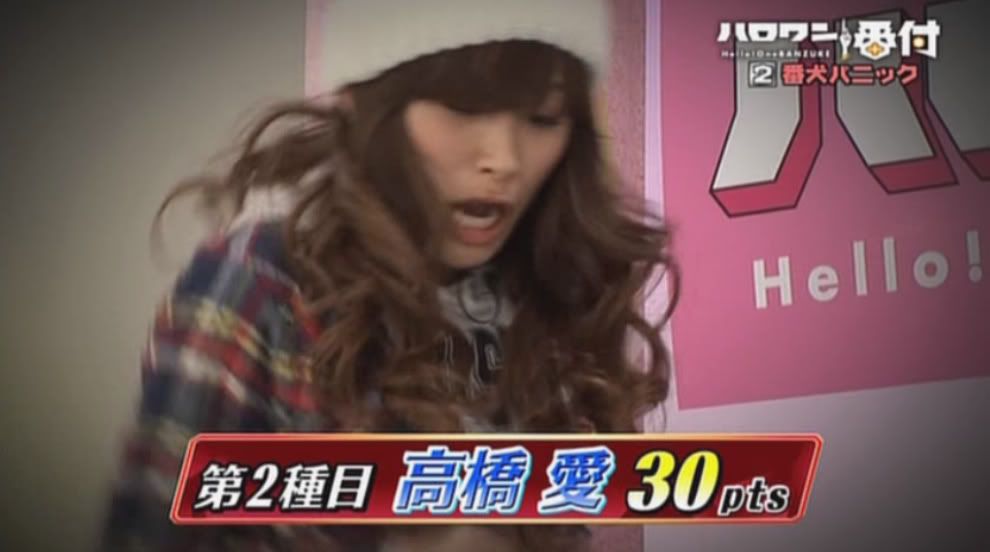 Then... spin one round at the same time remove hat..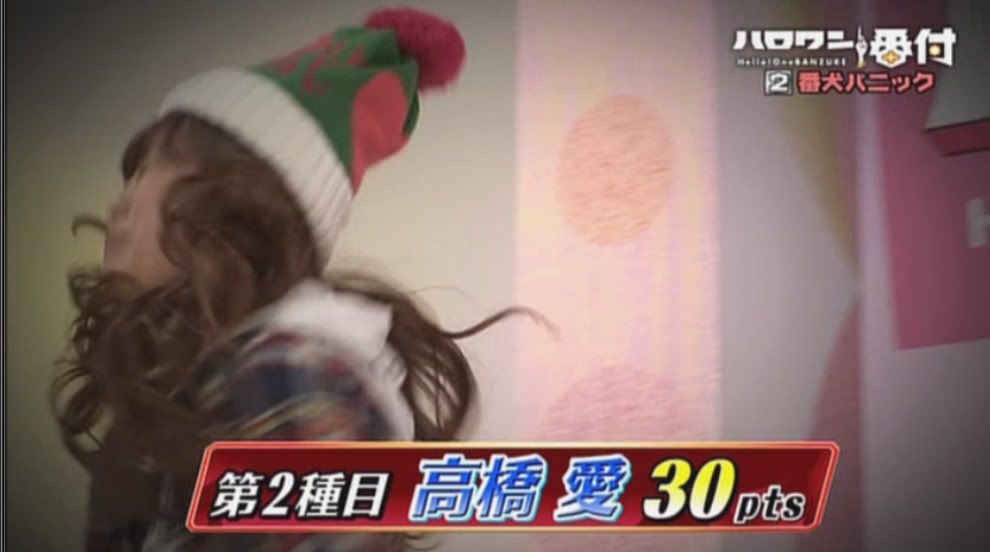 slide off to floor...
and end it with a perfect....
"oie"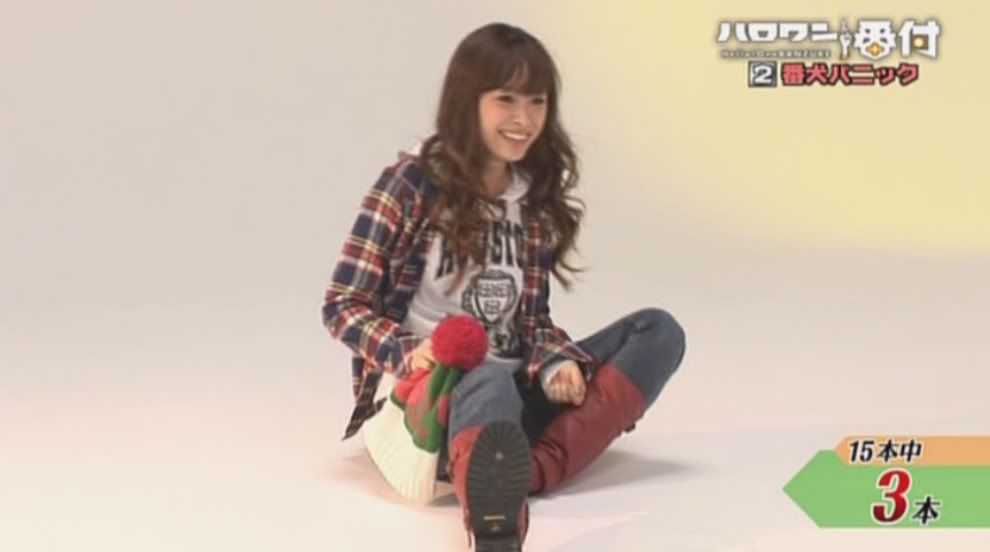 im damn touched...T-T
even watching their dvd magaine can teach me so much stuff..
i-ve learnt a lot today.. T-T
I LOVE MM..
oh btw...
this is pretty interesting..
the game of maeda yuuka from S/mileage
instead of giving shocking face like this...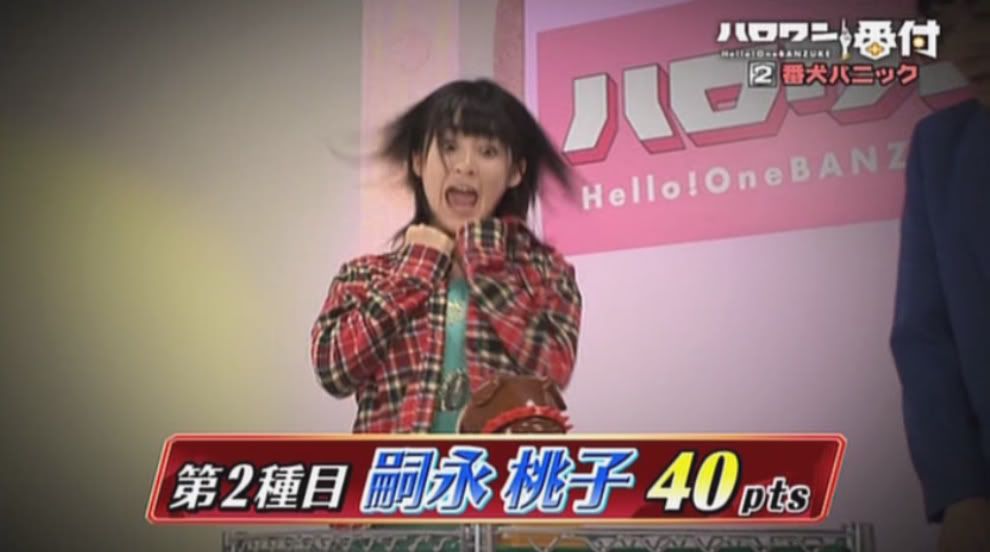 her face was>>> -_-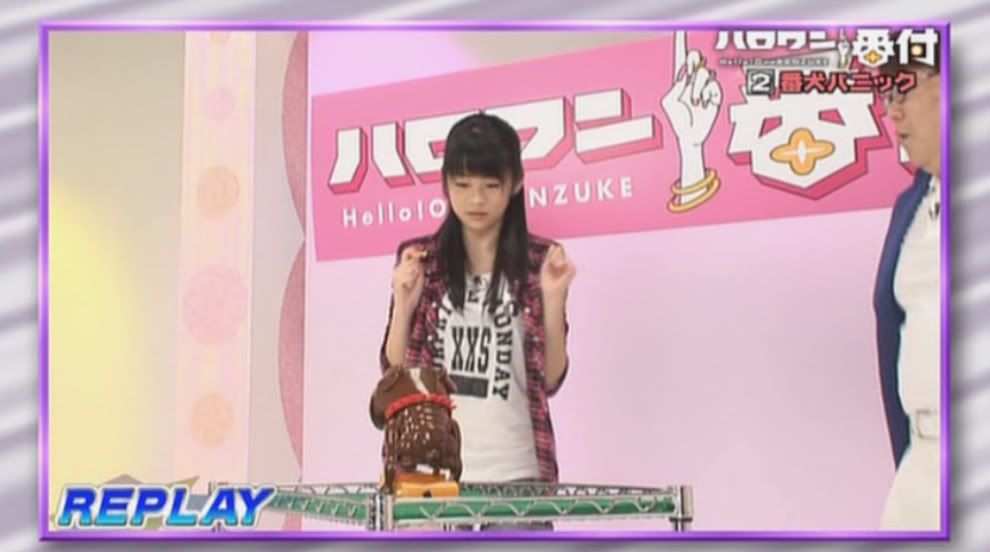 then she run away with e -_- look...
hm....
interesting.....