Photoshopping whole day again.. >.<
this time its for the new banner....
and coded it so that it will change between sayu n eri...every time page refreshes..
im a bit tired of giving "dreamy" feel to my pictures...
so this time round the banner color are more contrast
1st is the eri's time line version... =D

costume of her in different singles and albums...
fantasy 11> appare kaiten zushi > 10myme> seishun collection >onna ga medatte naze ikenai >kimagure princess> nanchatte renai..
i last time did made one for our hellosg fansite..
its the full member version...

------------------------------------------
the other one .. is sayu's usa-chan peace collage..

a few more days to the year of the rabbit!!
USA-CHAN PEACE~~~!!!
also updated the member line up pictures..with the new 9th gen in it...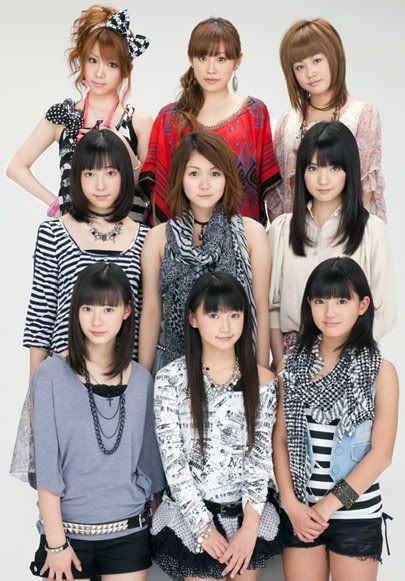 I LOVE THAT PIC..
AIKA LOOKS AWESOME!!
FINALLY SHE HAVE A AWESOME HAIRSTYLE!!
=D
------------------------------
anyway... henry decided to extend his trip in japan AGAIN...
looks like my new year clothes cant come back in time for new year anymore.. =(
anyway.. he went for so much event...
feels like he's probably the happiest boy in the world now.. >.<
how cool is that..
i wonder how come i didn't tio any event during my time in japan.. >.<
damn it ..=x